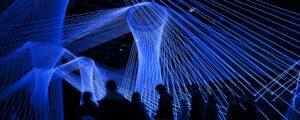 Welcome to the student page of the SOUND ART department in Mainz
The Mainz School of Music is the first school of music in Germany to offer a Master's degree in Sound Art-Composition. Since 2010 this study program invites musicians and artists who are seeking to enhance their artistic competencies in the area of sound art and composition. Since 2019 it has also been possible to study as a "Meisterschüler" in the third cycle.
On this page we want to give you an impression of our works and projects.
Click here for information about the study program and how to apply