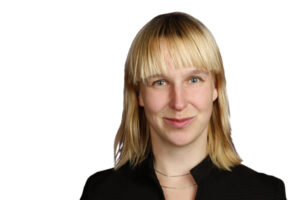 Prof. Anke Eckardt / Professor from 2019-2020
Artist sound and media art / Researcher born 1976 in Dresden.
2019-2020 substitute professor for sound art at the Mainz School of Music
2017-2020 rotational professorship for sound at the Academy of Media Arts Cologne
2014-2017 artistic assistant in the Department of Fine Arts, University of Kassel
Master of Arts in Sound Studies at the Berlin University of the Arts Scholarship holder of the Einstein Foundation at the Graduate School for the Arts and Sciences (UdK) with Christina Kubisch as mentor. Training as a sound engineer at the School of Audio Engineering Berlin.
Her multimedia installations are presented internationally, e.g. in Linz, Paris, Berlin, Manchester, Riga, Graz, The Hague, Vienna, and Cologne. Her research addresses new technologies in sound& music, digital art (PhD project and for the female artist award 2021/Frauenkulturbüro NRW) as well as material in the frontier areas of the arts (in cooperation with the transdisciplinary platform BAU KUNST ERFINDEN since 2014, additionally as a research project with Prof. Dr. Lilian Haberer and Karin Lingnau 2019/20).
Webpage click