17 and 18 February 2023, Mainz, Germany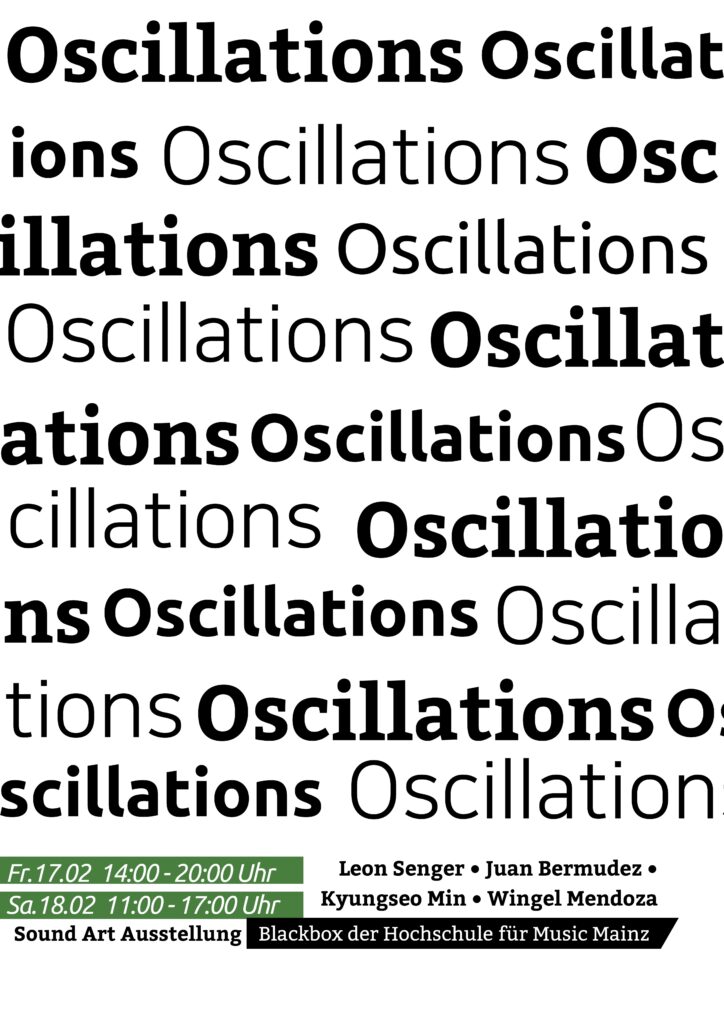 Oscillations
Sound art students from the Hochschule für Musik exhibit.
Three sound installations by
Leon Senger,
Juan Bermudez and
Kyungseo Min
will be on display in the Black Box on 17 and 18 February 2023.
On 17 February, Wingel Mendoza will give a sound performance at 17:00.
Opening hours
Fri 17.02. from 2pm to 8pm
Sat 18.02. from 11am. to 5pm.
Admission is free.
Students of the Master's programme Sound Art Composition under the direction of Prof. Peter Kiefer
Johannes Gutenberg University Mainz
Hochschule für Musik /School of Music
Black Box
Jakob-Welder Weg 28
55128 Mainz