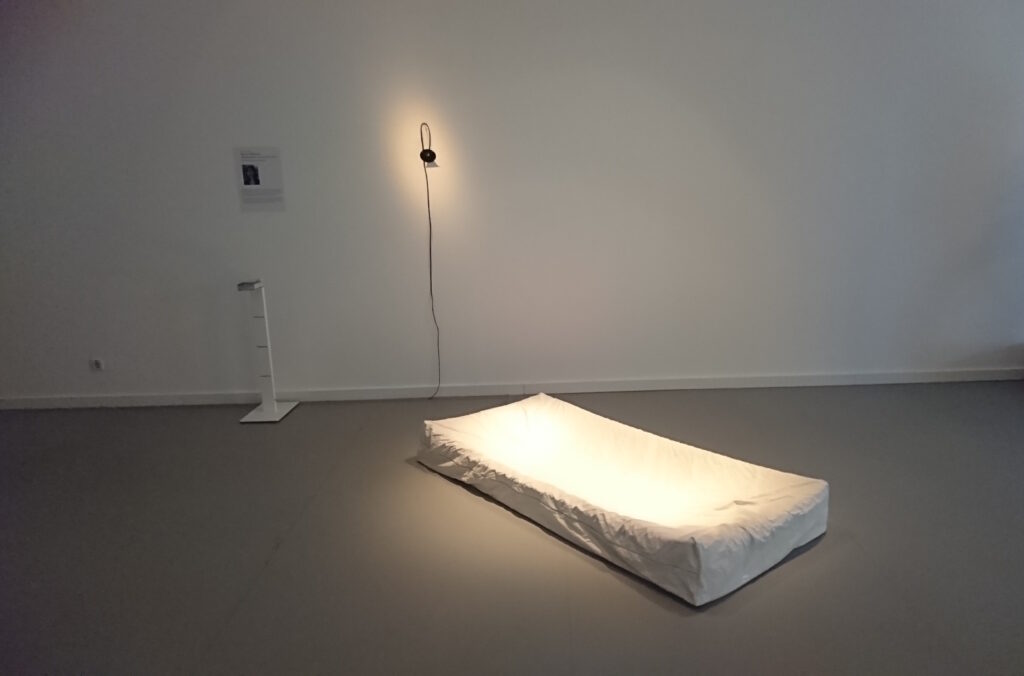 Sound Sculpture "Tan تَن", Gutenberg Museum Mainz 11.Oktober 2022

Preis zur Förderung Mainzer Bildender Künstlerinnen und Künstler der Landeshauptstadt Mainz
Alle zwei Jahre vergibt die Landeshauptstadt Mainz den Preis zur Förderung Mainzer Bildender Künstlerinnen und Künstler. Dieser soll die Künstler:innen in ihrem künstlerischen Schaffen unterstützen und ermutigen.
In diesem Jahr ist unter den vier Künstler:innen der Endrunde auch die Klangkünstlerin Anahita Ghasemi Nasab dabei
Ausstellung und Preisverleihung 2022
findet im Gutenberg-Museum statt.
Eröffnung: 11.10.2022, 18 Uhr
12.10.2022 bis 15.11.2022
Preisverleihung: 15.11.2022, 18 Uhr
Kunstfoerderpreis der Stadt Mainz"
und
Ausstellung Kunstförderpreis Gutenberg-Museum
Gutenberg-Museum
Liebfrauenplatz 5
55116 Mainz
----english-----
Anahita Ghasemi Nasab in the final round of the Art Prize of the City of Mainz
Promotion Prize for Visual Artists of the City of Mainz
Every two years, the City of Mainz awards the Förderpreis für Bildende Künstlerinnen und Künstler der Stadt Mainz. The prize is intended to support and encourage artists in their artistic work.
This year, sound artist Anahita Ghasemi Nasab is among the four finalists.
The exhibition and award ceremony 2022
will take place at the Gutenberg Museum.
Opening: 11.10.2022, 6 pm
12.10.2022 until 15.11.2022
Award ceremony: 15.11.2022, 6 p.m.

Kunstfoerderpreis der Stadt Mainz"
und
Ausstellung Kunstförderpreis Gutenberg-Museum
Gutenberg-Museum
Liebfrauenplatz 5
55116 Mainz